We've got a shiny new quest feature. We've had it for some time now. Mmm… how long exactly?

Ok. A month ago it is.
I'm so thankful to TPTB for having made the contribution page such a useful resource, filled with high-quality content to assist the puzzle authors. This really lifts the platform's value to a whole other level. It's so comforting to know we can always count on insightful remarks and deep analyses to improve our shit.
What methodology could possibly bring such illuminating results?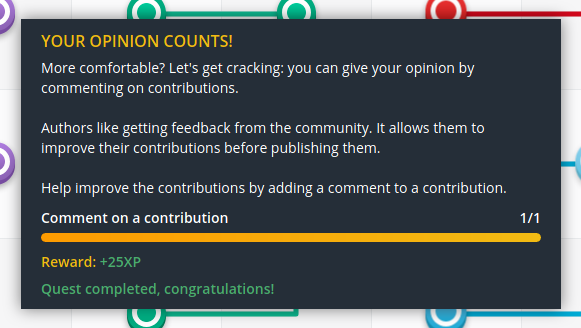 The magic of A/B testing done right.